Providing Across The Board Real Estate Legal Services In Orlando, FL
Our real estate attorneys in Orlando, FL have the experience and knowledge that your business needs to get the most out of its real estate transactions and assets.
We're well aware of the fact that there is no one-size-fits-all solutions across the entire lifecycle of an investment. Whatever phase your business is in – from long-term income generation to earliest strategic land purchases – you will be working with experts that truly recognize your specific needs and challenges.
With professionals across real estate finance, asset management, property litigation, construction and engineering, and planning, our real estate attorney in Orlando, FL, can support you through every eventuality.
Real estate is a long-term investment, and we build partner-led, lasting relationships with our clients to match. We don't just deal with the issue at hand but offer strategic advice for avoiding problems before they arise, and to maximize future income.
We handle some of the largest property deals and portfolios around, so rest assured that you'll benefit from our immense experience. We always focus on getting our clients value for their money and provide results on time.

What real estate services do we provide?
Our real estate lawyers can advise on every aspect of a real estate transaction or asset. A real estate attorney in Orlando can assist you in:

Accessing funding or financing
Investing in real estate
Acquiring suitable assets or land
Navigating planning, health, safety, and environmental regulations
Managing supply chain risk during construction
Resolving or avoiding time-consuming and costly disputes through proactive risk management
Negotiating, drafting, and interpreting contracts
Managing tax effectively
If you're involved in real estate; our lawyers can assist. We advise:
Developers
Landowners
Builders
Corporate occupiers
Property management companies
Funds, investors, lenders, and banks
Care service providers, including retirement living providers
Charities and other institutions
Why choose our real estate lawyers?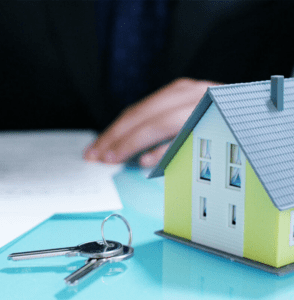 We understand how much is at stake over the lifespan of a real estate investment. You can work with lawyers that really get to know your properties, your projects.
You won't have to look around for different advisors at every step of the journey – we'll hit the ground running every time, handling everything that comes our way.
Thanks to our extensive experience with high-value litigation and large transactions, we can pinpoint potential issues and head them off before they affect your business. We also emphasize opportunities that maximize value across your portfolio.
With attorneys around the country and flexible work practices, we always have the right people, in the right place, doing the right work.
Our senior partners and lawyers offer regular strategic oversight and advice while the rest of our team of attorneys works effectively to resolve our clients' issues.
We offer Orlando legal services to clients
throughout Central Florida, in:
Get in Touch With a
Business Bankruptcy Lawyer Today
Our small business bankruptcy lawyers will discuss whether or not you should file for bankruptcy. If you're wondering about filing for bankruptcy, call Bankruptcy Law Center lawyers now..
Safeguard Yourself against
Unscrupulous Debt Collectors
Are you being harassed for bills you didn't pay? Maybe you've gotten behind in your payments, or perhaps the bills may not even be yours! Under the FDCPA (or Fair Debt Collection Practices Act), you have the right to shield yourself against debt collectors who use deceptive, unfair, or abusive practices.
So if you're in Orlando and looking for a small business attorney or bankruptcy lawyer, get in touch with the Bankruptcy Law Center.