Chapter 7 Bankruptcy Orlando, FL
For many, bankruptcy remains a complicated subject for a variety of reasons.
The bankruptcy offices of Bankruptcy Law Center are here to advise you of your rights. They will discuss how the new Federal bankruptcy laws regarding Chapter 7 that the Congress is trying to pass and the Florida bankruptcy exemptions may affect you. Contact us now and take a step toward financial freedom. This is a business decision that should not be looked down upon. We get it, making that first call is the hardest part. Many of our clients have been in your shoes. They had to swallow their fair bit of pride and do what was right for their families. So stop keying in 'how to file for bankruptcy in Florida without a lawyer' and start contacting us. Let us assist you in doing the same for yours.We do not have big lawyer egos. We bring back the friendly human side that lacks in the today; we get back understanding, respect, and kindness.
Answers to Common Bankruptcy Questions
Here to find out how to File Chapter 7 Bankruptcy in Florida? Perfect. We will help you out.
Only after finding out that bankruptcy is the best way to tackle your financial problems should you end up filing bankruptcy Chapter 7 in Orlando, Florida. How do you do this? Through a free consultation with us. We will discuss bankruptcy, what it will do for you, the benefits and drawbacks of filing bankruptcy, whether you qualify, along with every option you have, even if it does not relate to default.
Individuals who would genuinely take advantage of filing Bankruptcy in Orlando often do not take the chance because of the misinformation from family and friends that warn them they will lose everything they have and their credit will forever be ruined. However, this is not correct. In bankruptcy, many people do not lose their property. In addition, generally, after filing bankruptcy, credit card offers will start cluttering again in the mail. We are speaking from personal knowledge because we have filed many bankruptcies for our clients.
There have been many news reports indicating that changes to the bankruptcy law passed by Congress in 2005 prevent many individuals from filing bankruptcy. Changes like these have indeed complicated the process even more. However, for the majority of the individuals, the fundamental right to file bankruptcy and most of the advantages of bankruptcy remains the same.
Bankruptcy is referred to as a legal proceeding where an individual whom you cannot pay his/her bills can get a fresh start. The federal law provides the right to file for bankruptcy, and every bankruptcy case is handled in federal court. Filing bankruptcy immediately stops every creditor from seeking to collect assets from you to pay the debts.
In the US, our founding fathers recognized the importance of bankruptcy. Article
1, Section 8, Clause 4 of the US Constitution authorizes Congress to enact uniform laws on the subject of bankruptcies throughout the US. Formulated in 1978, the Bankruptcy Code of Laws and Procedures we currently have is instituted by our federal government and offers relief for overburdened debtors.
Under the law of the US, a debtor may only acquire a discharge of debts in a bankruptcy Chapter 7 in Florida once every 8 (or eight) years.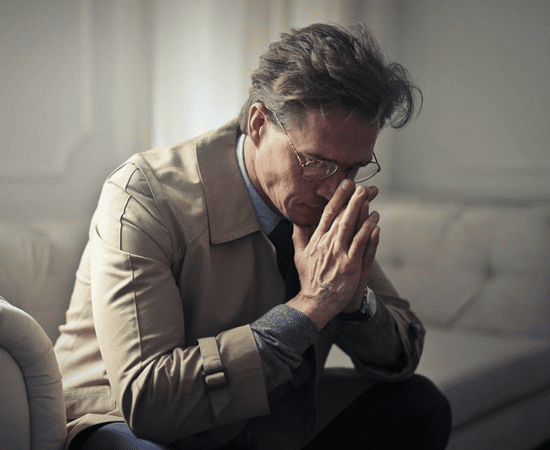 What Can Bankruptcy Do for Me?
A bankruptcy attorney in Orlando, Florida may allow you to:
Get rid of the legal obligation to pay most or all your debts. This is known as the discharge of debts. It's made to offer you a fresh financial start
Stop foreclosure on your mobile home or house and allow you a chance to catch up on missed payments (however, bankruptcy doesn't automatically eliminate mortgages and other liens on your property without cost)
Prevent repossession of a property (or a car), or force the creditor to return property even after repossessing
Put a stop to debt collection harassment, wage garnishment, and similar creditor actions to gather a debt
Prevent or restore the termination of utility service
Enable you to challenge the creditors' claims who have committed fraud or who are otherwise looking to gather more than you actually owe
What Bankruptcy Doesn't Do?
However, bankruptcy cannot cure all financial problems. In bankruptcy, it is usually impossible to:
Eradicate some rights of secured creditors. Icreditors that take mortgage or another lien on the property as collateral for a loan are secured. Some common examples are home mortgages and car loans. In the bankruptcy process, you can force secured creditors to take payments over time. In addition, bankruptcy can eradicate your obligation to pay any more money on the debt if you decide to give the property back. Generally, however, as long as you keep paying for your secured property (that is a car or a house), you can keep it.
Discharge debt types that the bankruptcy law has singled out for special treatment, like most taxes, criminal fines, court restitution orders, most student loans, alimony, and child support.
Safeguard cosigners on your debts. When a friend or relative has cosigned a loan, and the consumer discharges the cosigner will still require the loan in bankruptcy, partial or whole of the loan repayment.
Discharge debts that surface after the filing of the bankruptcy.
What Types of Bankruptcy Cases Should I
Take Into Consideration
Under the law, there are four types of bankruptcy cases:
Chapter 7 in Orlando is referred to as liquidation or straight bankruptcy. It needs a person to give up property, which is not exempt under the law, so the selling of property to pay creditors remains an option. The exemption laws of Florida are quite generous. Generally, those people who file Chapter 7 can keep each of their properties except in particular situations that can be explained more in-depth during a free consultation.
Chapter 11 is referred to as reorganization and is used by businesses, along with some people whose debts are quite significant.
Chapter 12 is reserved for fishers and family farmers.
Chapter 13 in Orlando is a kind of reorganization that the individuals use to pay a portion of each of their debts over the years using their current income.
Majority of the people filing personal bankruptcy in Florida will want to file under either Chapter 13 or Chapter 7 in Orlando. Either type of case proceeds individually or by a married couple filing jointly. Note that you do not have to have file bankruptcy with your husband/wife.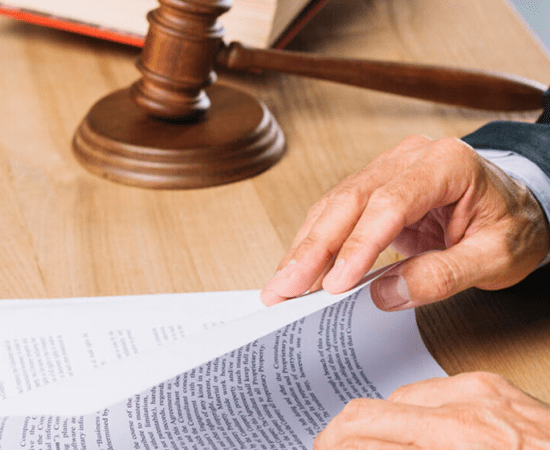 Chapter 7 (Straight Bankruptcy)
In an Orlando Chapter 7 bankruptcy case, you file a petition requesting the court to discharge your debts. The main idea in a Chapter 7 bankruptcy in Florida is to remove or wipe out the debts in case you agree to give up the property (except for exempt property that the law enables you to keep). In the majority of cases, each of your property will be exempted. However, property that is not exempted is sold, with the money given to creditors. If you do not want to lose your property like a car or home, you need to be current, or at least, as close to current as possible before filing. If you are currently in a loan modification trial period, we can offer you bankruptcy advice to discuss when filing Chapter 7 in Orlando would be best for you.
Filing a Chapter 13 case becomes necessary if your income is above the median family income in Florida. Hit us up so we can have a chat regarding what goes in qualifying you for bankruptcy. Irrespective of IRS guidelines, we can still qualify you for a Chapter 7. The consumers whose incomes are high must fill out test forms requiring comprehensive information about their expenses and income. If the majority of your debt is associated with business, we may be able to bypass the income limitation to filing Chapter 7 bankruptcy in Florida.
What is the Cost to File Bankruptcy in Florida?
This section will answer, "How much are the attorney fees for simple Chapter 7?" The court costs are now $310 to file for Bankruptcy under Chapter 13, and $335 is the cost for filing Chapter 7 Bankruptcy in Florida, whether for a married couple or just a single person. If you are unable to pay it all in one go, the court may enable you to pay this filing fee in instalments. If you appoint an attorney, you will also have to pay the expenses of the attorney you agree to. Next time someone questions, 'how much does bankruptcy chapter 7 cost in Florida?' you know what to answer.

Since we file many bankruptcies for our clients, we ensure that our fees are lower than most of our competitors. Our firm believes in offering high-quality service at a good value. Value is not what often comes to mind when you think of bankruptcy attorney in Orlando, FL. However, in this economy, the cost of a bankruptcy is quite important, and you want to be with the most competent law firm and attorney at the lowest price you can find to help you in filing a Chapter 7 or 13 bankruptcy in Orlando. However, remember that you are not hung up on finding the lowest rates possible. Many attorneys may not have filed one bankruptcy case before they get in touch with you. Inquire how many filed bankruptcy cases are reported under their account since this is a public record. He/she will instantly know that you are well informed and will probably tell you the truth. While you are represented and in our office, your eyes will be open throughout the whole process. This is what we aim to offer you and your family.

How Much Does Bankruptcy Chapter 7 Cost In Florida?
What Else Should I do Before Filing Bankruptcy?
You must receive credit and budget counseling from an approved credit-counseling agency within 180 days before your bankruptcy case is filed. The agency will evaluate possible options available to you in credit counseling, assisting you in reviewing your budget. If you think of filing for Bankruptcy in Florida without an attorney, you must have a certificate from the agency demonstrating that you acquired the counseling before your bankruptcy case was filed. Bankruptcy Law Center will coordinate this class for you. You do it either over the telephone or the internet, but it does not take more than 60-90 minutes.
What Property Can I Keep?
In the case of Chapter 7, you can keep each of your properties, which the laws say are exempted from the creditors' claims. Florida has liberal bankruptcy exemptions, comprising an unlimited homestead exemption.
In finding out if, the property is exempt; you must keep a few things into consideration. The value of the property is not the amount you paid for it, but what it is worth when your bankruptcy case is filed. Especially for cars and furniture, this may be a good deal less than what you paid or what its replacement might cost you. Until and unless you are a high profile public figure, the chances are that no one will be going to your house to find the value of your belongings.
In addition, you only need to view your equity in the property. That indicates that you count your exemptions against the entire value, subtracting any money that you owe on liens or mortgages. For instance, if you own a house of $50,000 with a mortgage of $40,000, you just have $10,000 equity. With an exemption of $10,000, you can fully safeguard the home of $50,000.
While your exemptions enable you to keep property even in a Chapter 7 case, your exemptions do not make any difference to the right of a car loan creditor or a mortgage holder to take the property for covering the debt if you are behind. In the case of Chapter 13, you can keep each of your properties if your plan adheres to paying the secured creditors in full. More often than not, you will have to pay the liens or mortgages as you would if you did not file bankruptcy.
What Will Happen to my Car/Home if
I File Bankruptcy?
In the majority of the cases, you will not lose your car or home during your bankruptcy situation as long as your equity in the property is entirely exempt. Even if your property is not exempt to the fullest, you will be able to keep it, if you pay the trustee its non-exempt value in a 'buyback'. Majority of the trustees will enable you up to 10 months to deliver your non-exempt value back.
However, certain creditors may have a security interest in your automobile, home, or other personal property. This means that you put your other stuff up as collateral for the debt or offer that creditor a mortgage on the house. Bankruptcy does not eliminate these security interests. If you struggle to make a timely debt payment, the creditor might be able to take/sell the home/property, during/after the bankruptcy case.
During an Orlando Chapter 13 bankruptcy case, you may be able to keep some secured property by paying the creditor the property value instead of the full amount owed on the debt. Alternatively, you can use Chapter 13 to get current on loan by catching up on back payments.
Not all is lost, as you can keep mortgaged or collateral property after filing a Chapter 7 bankruptcy in Orlando. You can keep making your payments on the debt until it is entirely paid. Alternatively, you can make payment to the creditor. This is the amount that you want to keep. In some instances that involve fraud or other inappropriate conduct by the creditor, challenging the debt may be an option. If you put your household goods up as loan collateral (besides a loan to buy goods), you can often keep your property without making additional payments on that debt.
Will bankruptcy wipe out all my debt?
Yes, with certain exceptions. Bankruptcy will not wipe out:
Money owed for alimony or child support
Most penalties and fines owed to government agencies
Most debts and taxes incurred to pay taxes that can't be discharged
Student loans, until and unless you can prove to the court that repayment of them will be an undue hardship
Debts not listed on your bankruptcy petition
Loans you received by intentionally offering false information to a creditor, who reasonable depended on it in making you the loan
Debts resulting from malicious and willful harm
Debts incurred by driving in a state of intoxication
Mortgages along with other liens that aren't paid in the bankruptcy case if you reaffirm the debt (however, bankruptcy will wipe out your
obligation to pay any extra money if the creditor sells the property)
Can I Own Anything After Bankruptcy?
Yes, many people believe that cannot own anything for a period after filing for bankruptcy. This is not true. It is possible to keep your exempt property and anything you acquire after filing for the bankruptcy filing . However, if you receive a property settlement, an inheritance, or life insurance benefits within 180 days after filing for bankruptcy, that property or money may have to be paid to your creditors if the money or property is not exempt.
Will I Have to Go to Court?
In the majority of bankruptcy cases, a meeting of creditors is the only proceeding you will have to attend to meet with the bankruptcy trustee along with any creditor who chooses to come. Often, this meeting will be a short and straightforward procedure where you are asked some questions regarding your financial situation and bankruptcy forms.
Occasionally, if complications surface, or if you decide to dispute a debt, you may have to be present at a hearing. During a Chapter 13 case, you may also be required to be present at a hearing when the judge chooses if your plan should or should not be approved. If you need to visit the court, you will receive date/time of notice of the court from your attorney or the court itself.
What more to do to finalize your case?
In the majority of bankruptcy cases, a meeting of creditors is the only proceeding you will have to attend to meet with the bankruptcy trustee along with any creditor who chooses to come. Often, this meeting will be a short and straightforward procedure where you are asked some questions regarding your financial situation and bankruptcy forms.

Occasionally, if complications surface, or if you decide to dispute a debt, you may have to be present at a hearing. During a Chapter 13 case, you may also be required to be present at a hearing when the judge chooses if your plan should or should not be approved. If you need to visit the court, you will receive date/time of notice of the court from your attorney or the court itself.
Will Bankruptcy Affect my Credit?
Good question. One of the biggest misconceptions regarding bankruptcy is that it will ruin your credit forever. This is not true. We emphasize on credit. Face it. Without a decent credit score, it is hard to be approved for anything. Many people visit our office with bad credit, to begin with. Well, bankruptcy has the potential to enhance your credit because your debt to income ratio will improve since the majority of debts will be eliminated. It is not unusual to witness a jump of 70-100 points in your credit score since you filed bankruptcy. If you choose to file bankruptcy, remember that debts discharged in your bankruptcy should be listed on your credit report as having no balance, meaning you do not own anything on the debt. Debts that are misreported, as having a balance owed will affect your credit score negatively, making it more costly or difficult to get credit. Since it is not just, what happens during the bankruptcy, it is what happens after that is just as vital?
Why Do I Need to Employ A Debt Settlement Firm?
What about Credit Consolidation?
Nearly one-third of the people that appear at the FREE personal bankruptcy consultation about Chapter 7 and tell me their story of how a debt settlement firm in Orlando looted them. The truth is there are weak laws that govern this industry which has caused this money-driven field to prosper exponentially by broadcasting its services through television and radio. In addition, when finally you realize how the debt settlement model works, it is quite late. Our estimate says that these predatory companies charge up to 15% to 25% of your total debt, which is a lot. The game of predatory is so evident that lately, a renowned debt settlement firm was sued by the Florida Attorney General. Learn about it all here!

Six months into the enrollment of the debt, settlement program and you feel that you are up to your neck in debt. This is when you need to call an Orlando bankruptcy attorney for help when you see nothing is helping you out. If you ask for a money return, they tell your amount is non-refundable and you are out $3,000 to $4,000. Moreover, most creditors will trouble you. Besides this, there are tax implications to settling the debt for less than the full amount (you will most probably receive a 1099 MISC Income at tax time), which by the way, is never mentioned in advance to potential debt settlement clients. Hence, all of the predatory companies want you to think that filing a bankruptcy case is not favorable because if you do it, their game will over. No more debt. Nothing.
What Else Should I be aware of?
Utility Services: Public utilities, like the electric company, can' cut off or refuse service because you have filed for personal bankruptcy in Florida. However, the utility can require a deposit for future use.
Discrimination: A government agency or an employer cannot discriminate against you because you have filed for bankruptcy. In addition, government agencies associated with the student loan programs also cannot discriminate against you based on a bankruptcy filing.
Driver's License: If you lost your license only because you could not pay court-ordered damages caused during an accident, bankruptcy would enable you to get your license back.
Cosigners: If a person has cosigned a loan with you and you file for bankruptcy, the cosigner may have to pay your debt. If you file under chapter 13, you might be able to safeguard cosigners, based upon the terms that your Chapter 13 plan contains.
Why go with the Bankruptcy Law Center?
Similar to any area of the law, it is essential to carefully select a bankruptcy lawyer in Orlando, FL who will address your situation. The attorney should not be too busy to meet with your individual and to respond to your questions as required. One of our attorneys will meet you in person for the initial consultation. After choosing our firm, clients are grateful for the attentive, caring customer service they acquire.
If you call our office, a live person will ensure to help on the subject. Do not hesitate and try us now. We try to respond to every call from clients the same day. Some clients are surprised, but pleasantly shocked when they receive a call from us later on the same day. These are our clients, and we are their attorney. It is our job to offer them the highest level of customer service and that consists of returned phone calls the very same day.
The hearing that you need to attend during the process of bankruptcy creates anxiety for many of our clients. One of our attorneys will personally attend your meeting with creditors. The majority of attorneys will have a local attorney that will cover your session. In all fairness, this is not to imply they do not care about your hearing with the trustee. Attorneys realize that it is a 5-10 minute meeting that is typically routine and not a cause of concern.
At Bankruptcy Law Center, we will attend your meeting with creditors. This is quite an anxious time for our clients. We understand because we have helped thousands of people through the process.
At Bankruptcy Law Center, we offer extra service to our clients upon retainer and intake, accept calls on your behalf from debt collection law firms, collection agencies, and creditors that are harassing you. This should instantly end the anxiety and stress that most of our clients face on a regular basis. Six months later, we will review your credit reports to determine everything is reported in a correct manner (this is a one-time service).
In bankruptcy, as in every area of life, always remember that the individual advertising the cheapest rate is not necessarily the best. You may come across ads for document preparation services, involving non-lawyers who offer to prepare bankruptcy forms for a small fee. Problems with these services usually surface because non-lawyers cannot provide advice on bankruptcy cases and they provide no services once a bankruptcy case has initiated. In addition, there are many shady operators within this field, who defraud consumers and offer bad advice.